Show Posts
This section allows you to view all posts made by this member. Note that you can only see posts made in areas you currently have access to.
Topics - frybaby
Pages: [1]
1
« on: April 01, 2007, 11:32:15 AM »
IS IT TRUE?
THEENGINEER DID YOU REALLY COME BACK TO TRUTH!!

2
« on: April 01, 2007, 11:31:35 AM »
what causes clouds to float?
if the FE is constantly moving why do they float.
i browsed through the FAQ but didnt find this
ty
3
« on: March 31, 2007, 11:43:49 PM »
how come when i look at the stars at night i can see them clearly.
and the moon i can see the moon clearly.
if i can see that far away why can i not see the ice ring.
and i often do look out to the horizon but i have never seen a 150 ft ice wall
MAYBE ITS SEETHROUGH
4
« on: March 31, 2007, 01:29:57 PM »
if you're a pilot and you want to know the TRUTH to all of this.
why dont you just fly to the edge of the world and see what happens?

would this not clear up alot for us all at this forum?

basically what im saying is
if your a pilot dont you think its a little suspicious that youve never seen the ice ring?
5
« on: March 31, 2007, 12:54:09 PM »
is the ice being melted by global warming in the ice rim around the earth?

if so, if it melts. wont it eventually fall off the "flat earth"
where would it fall to?
thats my question.
6
« on: March 31, 2007, 12:33:41 PM »
whats below the earth?
7
« on: March 31, 2007, 12:23:04 PM »
When i registered to the FE Forum there was this disclaimer...
the first line said this.
You agree, through your use of this forum, that you will not post any material which is false...
Is there any way to prove the FE theory is NOT false?
And what false. FE false or RE false.
because technically, every FE'r in here would be breaking that rule. Every time they posted.
But thats just me because i believe sience and the proof that we have.
Why would the government create this conspiracy? what use is it...
lastly..
why havent i fallen off yet?
ive been around the earth many times and i havent seen this "ice wall".
WAIT THAT BRINGS UP A GOOD POINT!
i myself am a pilot.
and why is it that when i am flying a far distance around the earth.
i cannot go straight?
very often do i have to steer downward a little bit. according to the FE theory after too many times of steering downwards i would crash into the earth...
But acording to the RE theory i would not crash into anything.
take a look at this picture to better understand.
thanks!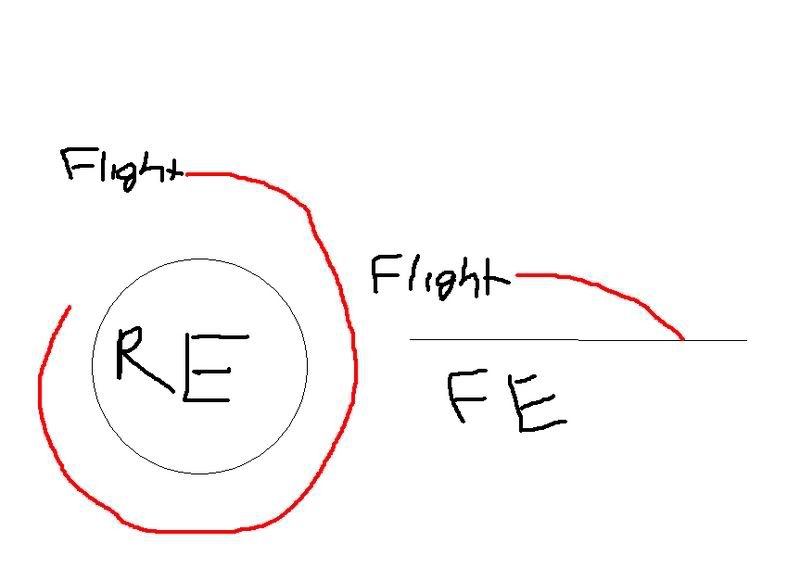 Pages: [1]